Complete Project Management and Construction Services
CMS specialises in all areas of project management and construction services including remedial, fire upgrades and fire orders, façade replacements, new build, renovations and refurbishments.
We offer a turn-key service that begins with the initial concept, then continues to design and preparation and submission of DA's right through to final handover. Our areas of expertise cover Strata, Commercial, Industrial, Retail, Schools, Sporting complexes, and multi-residential.
We understand that each project is unique, which is why we present various delivery options such as Project Management, Superintendent, Lump Sum, and Site Supervision or a combination of any of these. Our team has the experience and skills necessary to handle any part of your project from start to finish, ensuring that the end result exceeds your expectations.
Our expertise also plays a crucial role in minimising disruption to building occupants and providing clear communications with all stakeholders throughout the project. We are proud winners of five Master Builders Awards, ranging from high end residential to commercial projects. These awards are a testament to the high standard and quality of our work.
At CMS we have extensive experience in construction and fire safety, so we are the experts in project management of fire orders and fire safety upgrades including fire damper rectification, passive upgrades, electrical and hydraulic fire services. 
Whether the upgrade is voluntary or required by authorities, our priority is to provide a cost-effective solution that not only satisfies building regulations and authorities, but also ensures the highest level of safety and quality. CMS will work diligently to ensure that your fire safety upgrade is completed in a timely and efficient manner, with minimal disruption to your operations.
New Builds and Refurbishments
CMS project manage and supply superintendent services for new build, refurbishments, commercial fit outs, extensions and renovations. Our goal is to make the construction process as seamless and stress-free as possible while ensuring the highest quality workmanship.
As your client-side project manager CMS will ensure your project is constructed in accordance with your design, budget and program. Our communication with you, the client, is always transparent and honest. The CMS project management team will assist you with decision making, liaise with contractors and consultants and always act in your best interests. 
At CMS Consulting we pride ourselves on delivering exceptional results and exceeding our clients' expectations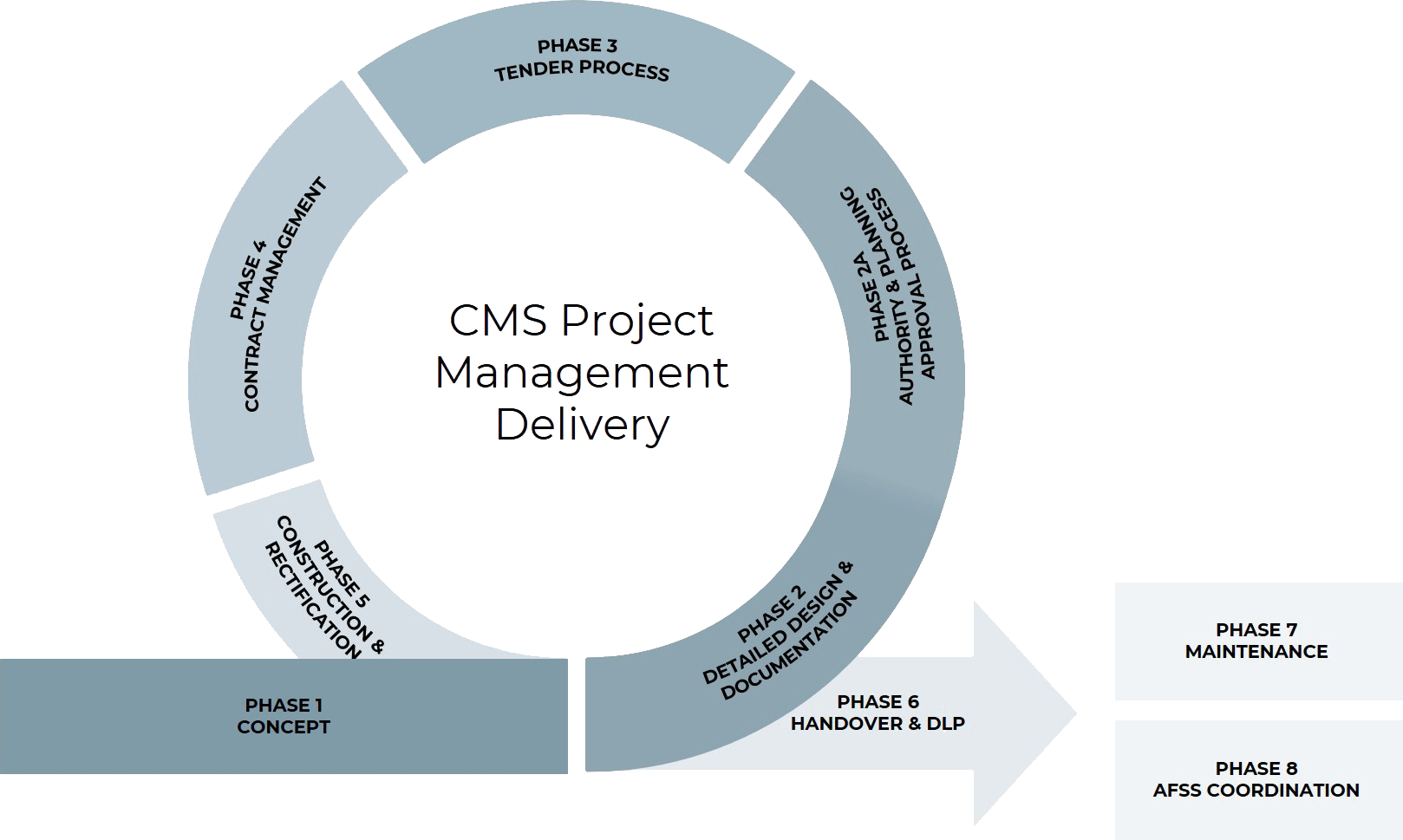 The CMS Project Management and Compliance team also specialise in: